Since 1997, I have been developing my own way of practicing, making, and performing dance. In this work, I am and have been deeply influenced by experiences and individuals named here.
Training in:
Modern Dance, including classes at the Martha Graham School of Contemporary Dance, with Isadora Duncan dancer, Sylvia Gold, andwith Boston's own Marcus Schulkind
Ballet
Haitian Dance
Kathak (Classical Indian Dance)
Hatha Yoga
Certified Danskinetics Instructor
Performances with:
Rhythm in Motion, artistic director Sharron Rose
Raedance, artistic director Stephanie Rae Parker
Patric Lacroix's Haitian American Dance Theater
Kimerer is available to give lectures, workshops, and performances.
For more information,
email here.

August 20. 2016, 7 PM
THE EVER UNFOLDING PRESENT
Southern Vermont Arts Center
Manchester, VT
An original concert of music and dance featuring song/poems based on Kimerer's book, Why We Dance.
August 23-24, 2014
EARTHBOUND
Fort Salem Theater
Salem, NY
July 28, 2013
Kimerer dances to Geoffrey's improvisations in the LaMothe Gee Family Concert.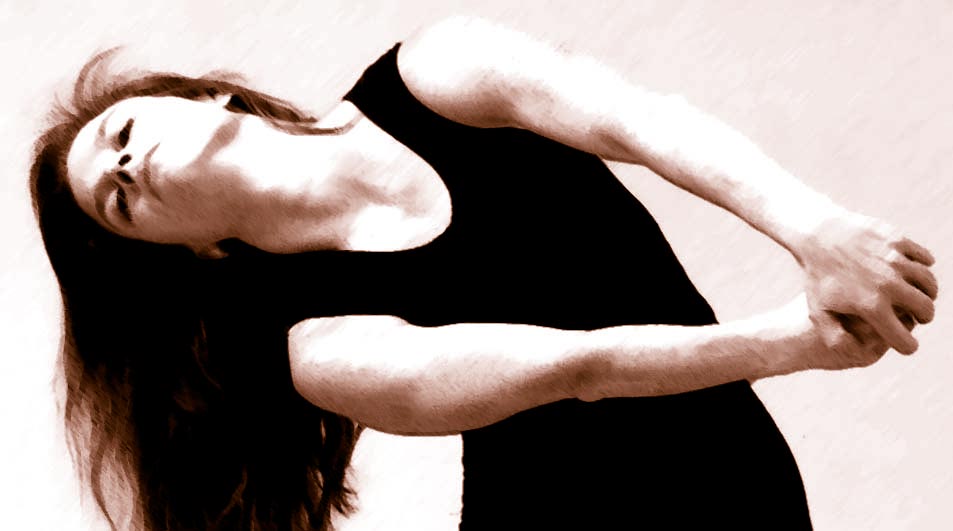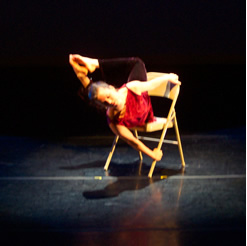 This solo dance piece explores the influence of sitting and writing on our experience of ourselves and our experiences of the divine. The score features words by Descartes, Kant, Nietzsche, and Martha Graham, and original music by Geoffrey Gee.


An hour-long movement meditation on the ongoing act of creation featuring an original score by Geoffrey Gee. The five parts of Genesis explore the kinetic shapes of the human journey: birth, longing, sadness, despair, liberation, and the return of joy. It is a dance deeply inspired by Graham who wrote, "How does it all begin? I suppose it never begins. It just continues. Life-Generations-Dancing."